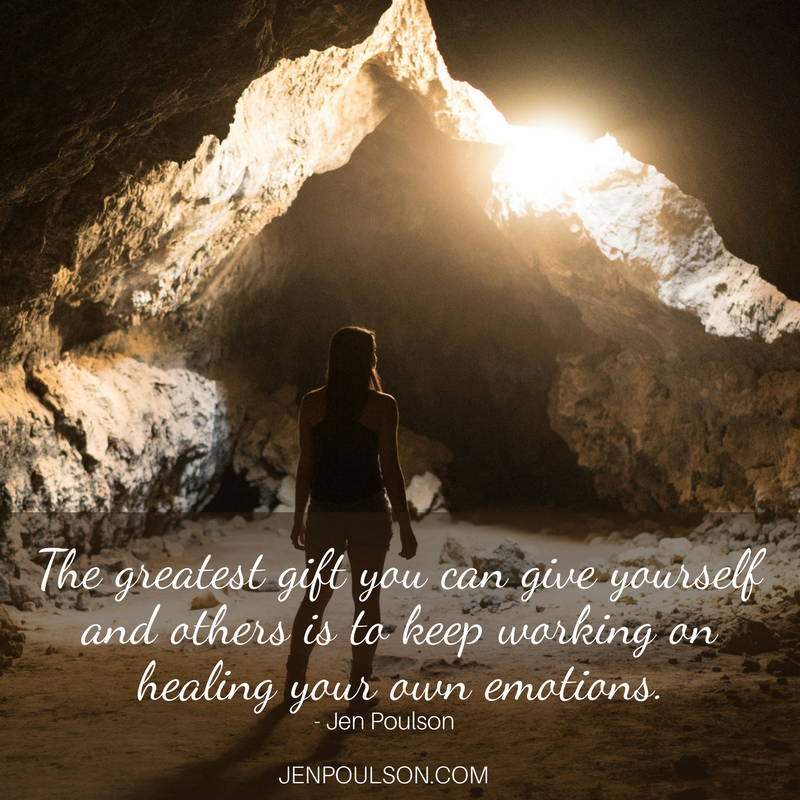 I work with so many moms who are worried that they have "ruined" their kids. That same worry was part of my motivation to get trained as an energy coach, so I understand the feeling! I thought that becoming an energy coach could give me the tools I needed to undo any damage done in my kids. Even though my intent was pure, it's not my job to fix anyone, change anyone, or force anyone to believe in themselves. My responsibility is to heal my own pain, and to improve the way I show up in my life. I take that responsibility very seriously. I am constantly working on moving past my own setbacks. By continually facing and overcoming your own fear, doubt, and pain, you are giving yourself and your loved ones a tremendous gift. Let's face it - the more baggage you can let go, the happier you are! That peace and happiness can lead to more patience, more success, more opportunities, and a passion for your life.
However, it's difficult to get to that place on your own - believe me, I've tried! Have you read all the books, gone to all the seminars, listened to all the motivational CD's? You try something new, feel good for awhile, and then slip - nothing sticks. Do you feel like your prayers never quite reach heaven? If you feel discouraged and it's affecting your life, I get that. I've lived it, and I know the way out.
What if there is a simple, yet powerful way to improve your life, your happiness, your relationships, and your connection with God? Taking full responsibility for your own healing and personal transformation is truly the best and more loving gift you can give yourself and your loved ones. I am here to guide you through the process that has changed hundreds of lives.
It's easy to schedule your free Success Consult with me today! Why put this off any longer? You deserve to give yourself and everyone else in your life the best gift ever - the best version of you!