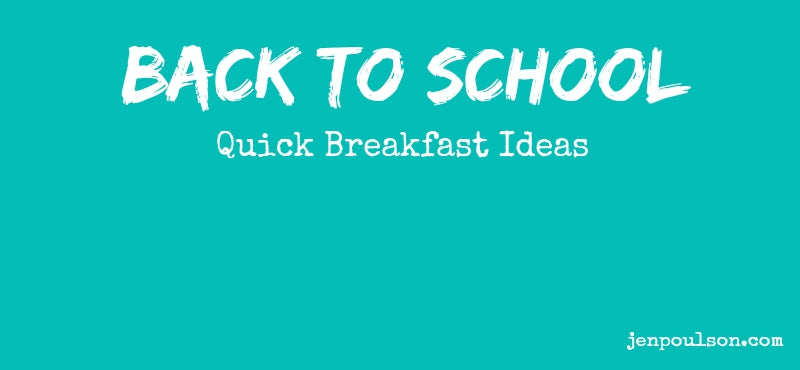 Check out these breakfast ideas to help make your back to school routine easy!
Breakfast Burritos
Yogurt Parfaits
- layer vanilla yogurt with fruit and nuts or granola
Fried eggs and fruit
Sweet Potato Hashbrowns
Smoothies
Here are some make-ahead ideas. Try them and see if they help your mornings run more smoothly!
Make Ahead Ideas:
Granola
Overnight Oatmeal Pancakes
Grain Free Muffins
Pumpkin Spelt Muffins
Refrigerator Oatmeal
Good luck going back to school!