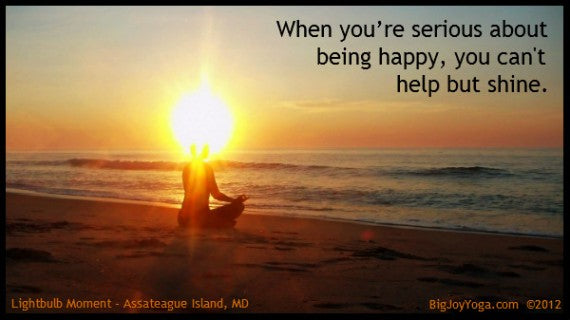 Maybe the better question is...do you believe in a magical life?
What does that even mean?
For me, it means giving up my limiting thoughts & beliefs about what COULD BE!
Do you ever hear yourself saying..."oh, that could never happen to me", "life just doesn't work that way", "I can't have everything I want",  "someone is always trying to take advantage of me", "life just isn't fair", "life is hard", "I'll never get ahead in this economy", "the company I work for would never pay for that (education, a bonus, etc.), "I could never have that"...and the list goes on and on!!!
One day I was praying, asking God - WHY?  WHY can't I have everything I want?  WHY can't I just be wildly successful?  WHY can't I be everything I want to be?  WHY do I feel so limited??  
I paused, almost giving up hope of an answer...then the answer came. 
This thought came clearly to my mind: HOW CAN YOU RECEIVE WHAT YOU WANT, WHEN YOU DO NOT BELIEVE YOU ARE WORTHY & DESERVING OF IT, OR THAT I  WILL GIVE IT TO YOU? 
That hit me like a (gentle) slap in the face!  You mean to tell me that my core beliefs about myself have some direct influence in what's happening in my life? 
That day I started paying more attention to my words.  Ahhhh - I wasn't even conscious of how often something negative came out of my mouth...those subtle little phrases that in fact ARE a direct reflection of what my "subconscious" core beliefs are.
How does a person begin the journey away from negative beliefs to positive beliefs?? 
Well...that depends!  Do you want the Slooooow, methodical, sometimes mentally painful road OR...do you want the QUICK & EASY usually joyful road?
I've tried both roads...I prefer the second!! 
Life will seem magical when your dreams and goals begin to unfold just how you imagined - or EVEN BETTER!! 
Today I worked with a client that described achieving her dream of getting to a healthy weight as "a burden to get started, and feeling so deep into it, how can I ever get out?".  After a one hour session over the phone, we had identified what core beliefs about herself were in the way of her letting go of that burden.  She is on her way OUT of that deep, frustrating place she has been in.  She is letting go of the fear & self-doubt, and allowing her light to shine...that light that her weight has dimmed over the years.  
Are ready to let go of whatever burden is dimming your light?  Your energy?  Your enthusiasm for life?  Let it go, and begin to experience magic in your life!!
Schedule an appointment with me today and feel LIGHTER in just one hour!!
Jen
205-835-1968
Have you registered on my website for Easy Tips to Boost your Energy & Attitude?
https://www.facebook.com/JenPoulsonconsulting
Have you "Liked" my facebook page?
An extra $5 off if you register & "like"!!