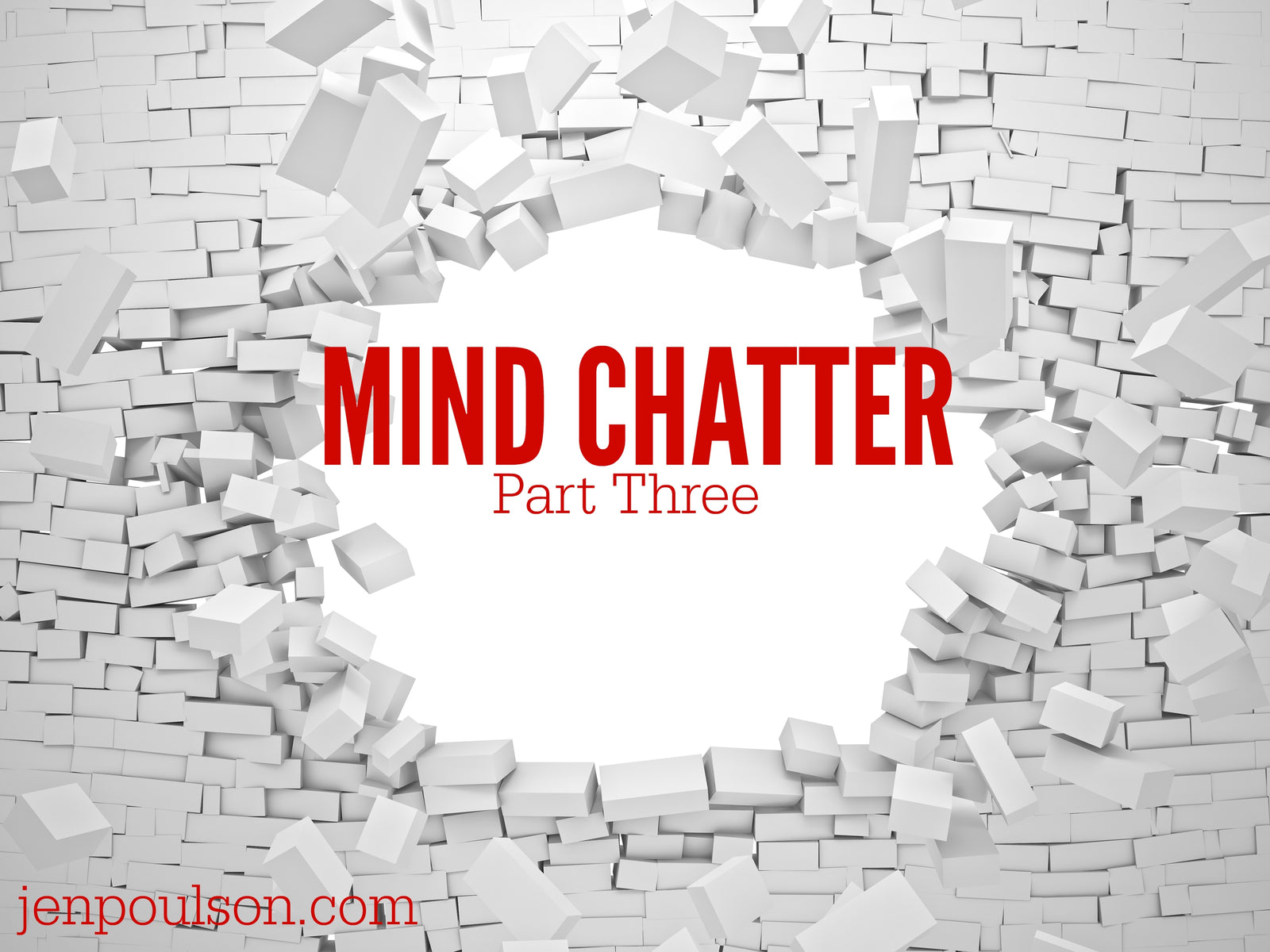 I have shared some ideas about negative self-talk and two steps how to begin to change it so you can change your life.  How are you doing so far?  Are you practicing the first two steps every day? 
 
I have a confession to make...sometimes the being still and saying to myself a thousand times a day "I am willing to let that go" does not always work for me.  You may be thinking something negative about me right now...please let it go and keep reading! 
 
When that happens...when I am using all of my power tips and tools to let go of feeling stuck, frustrated, sad, alone, jealous, defeated, overwhelmed, angry, anxious, depressed or whatever else, and it is not working, THEN, I realize that there is something BIGGER at play.  That is when I call in the big guns.  My biggest, most powerful tool is able to blast away whatever it is that is keeping me from letting all of those negative thoughts and feelings go! 
 
WHAT IS THE BIG BLOCK??  It is your hidden subconscious programming. Yep!  HIDDEN!  It is that force that keeps you from doing, being, and becoming what you want to do, be and become.  It is what keeps you from being able to answer the question you have asked yourself a MILLION times...WHY can't I just do it, make the change, be consistent, stay motivated, keep at it once and for all.   
 
WHAT IS THE ANSWER TO GET RID OF THIS HIDDEN FORCE THAT KEEPS YOU FROM DOING, BEING AND BECOMING YOUR BEST SELF?
 
Simply Healed Energy Coaching Sessions.  It is the most powerful, quick, easy, effective and joyful way that I have ever experienced blasting away the negative hidden subconscious programming.
 
If you are ready to make long lasting changes in your life and really take responsibility for choosing different outcomes in your relationships, business/finances, health and overall happiness, then check out the options available for you - my team and I have put together programs and packages that will accommodate anyone who is ready!
 
Click here to choose from all the options available to you.  We are here to support you 100% in achieving your success and happiness!