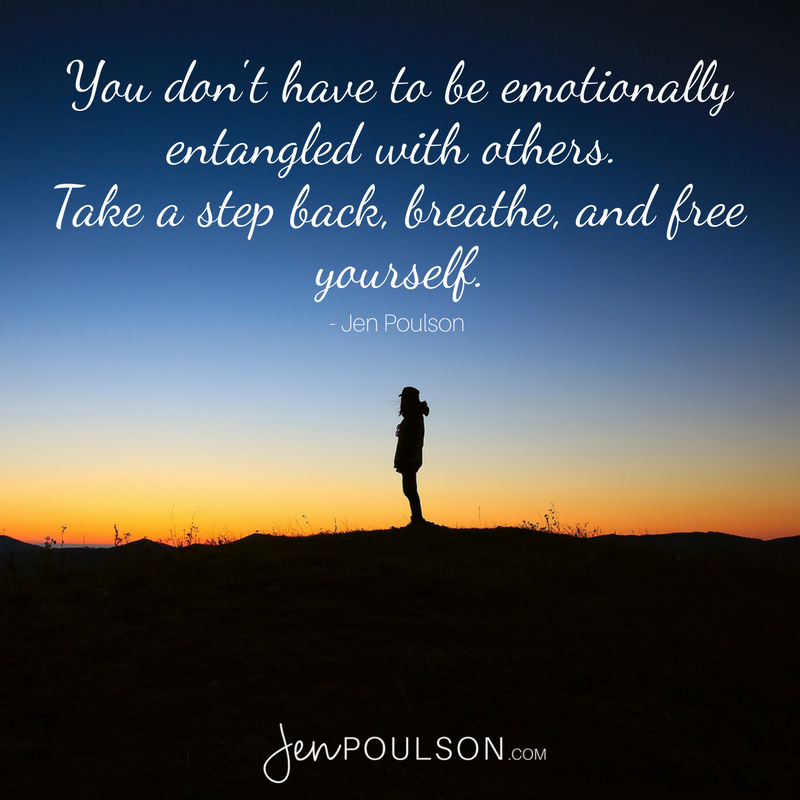 Drama...How many times have you been sucked in? It happens in families, with friends, at work, with people you know, and even people you don't know.
These relationship entanglements usually end in arguments spiraling down until things that shouldn't be said are said. It's emotionally and mentally draining. It can even leave you feeling physically drained. It causes work production to come to a screeching halt. It causes big wedges in relationships, and justification for hurtful words and actions towards others. There are hurt feelings, blame, trust issues, past hurts & wounds being drudged up and ripped open, and most importantly, these entanglements get tighter and tighter until you feel there is no way out.
If you need some help freeing yourself from feeling entangled, you are in the right place at the right time. Nothing works quicker than getting to the roots than my coaching programs! Take a big breath & request a success consult today! It's easy - email: admin@jenpoulson.com & start untangling as soon as this week!