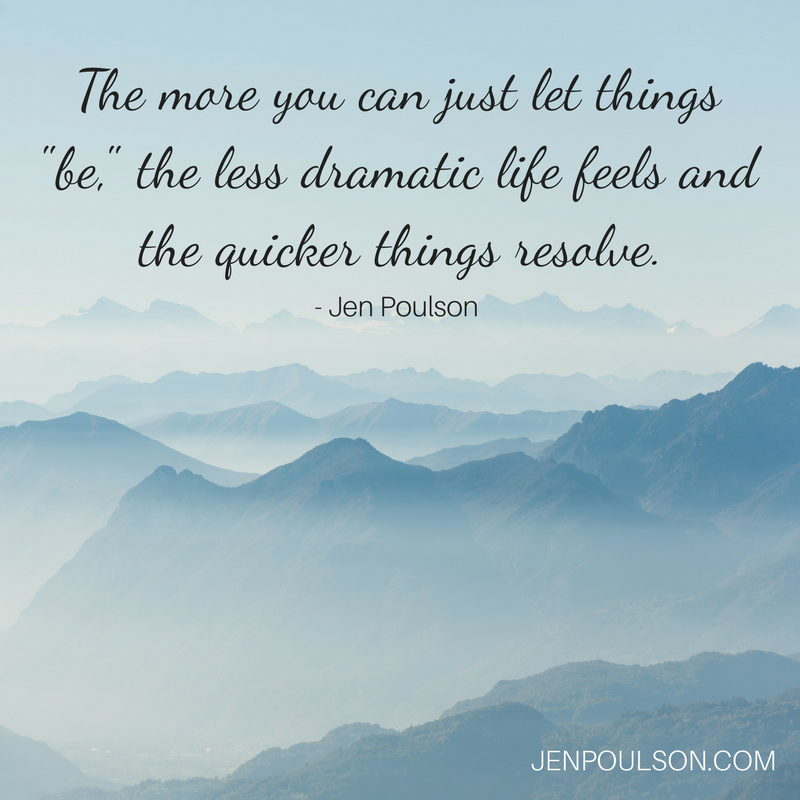 Life is full of ups and downs. We run into problems when we get stuck in the down times. You can release yourself from the drama, the spiral way of thinking, and the shame in a simple, painless way.
Here's how:
1 - Let each person, each situation, each feeling, just be what it is.
2 - Forgive it all. Yourself, others, the situation - just forgive and let it go.
3 - Clear your mind by going for a walk, using some essential oils, or taking a nap.
4 - Believe that there is a solution, maybe several, and choose to be open to see them.
Life doesn't have to be complicated and dramatic. Step into your divine flow. You've got this! And if you don't feel like you've got this, then contact me here or at admin@jenpoulson.com. I've got all the support and cheering you on that you need to learn how to just let things be.