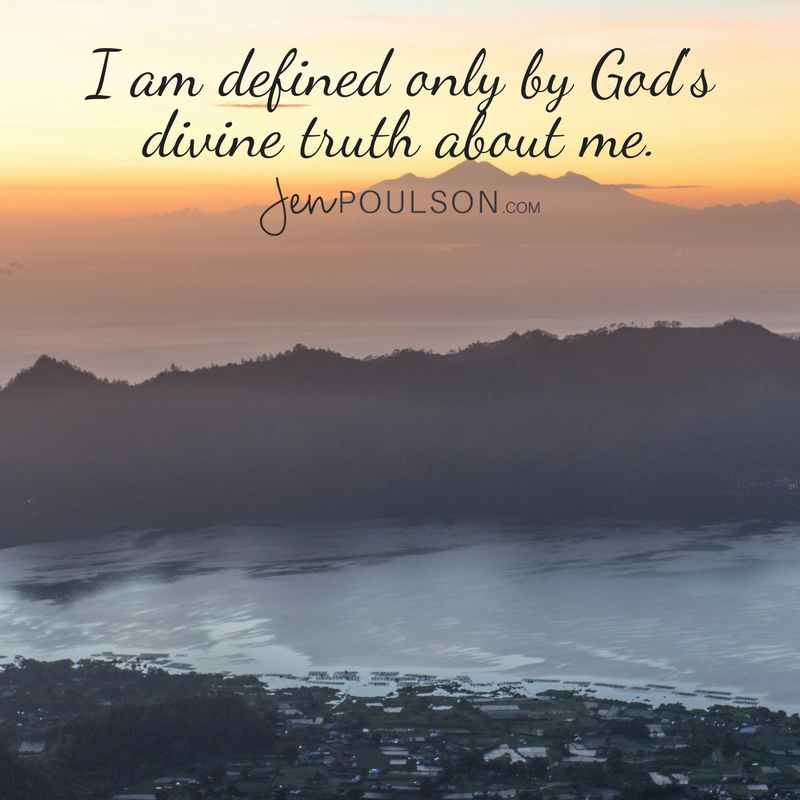 I work with hundreds of people that all have one thing in common: in one area of life or another, they feel like they aren't enough. This common belief isn't unique to my clients. Almost everyone I know experiences this at some level, in some part of life. This deep, destructive belief is developed in childhood when our brains were not developed enough to understand that people say & do things out of fear and pain, not because we actually are "not good enough."
If you can relate to this, you are not alone. How do you think your life would change if you really believed, down to the deepest core of who you are, that you always have been and always will be completely and totally enough. That truth can ONLY come from one source.: God, the Divine. Whatever your belief system is, when you understand your divine truth from the source of all truth and love, EVERYTHING CHANGES. Your confidence, your inner peace, your ability to love, forgive, and let go, your ability to speak your mind, increase your income, and attract supportive people will all change.
Discovering and trusting in God's truth about me has transformed my life, relationships, and finances - big time. I am still transforming as I deepen my understanding of my divine truth. I have seen hundreds of lives transform over my years of guiding people through letting go of the lies and opening up their ability to discover the truth - divine, unchanging truth. You can experience it, too. You can and will come to know in the deepest part of your core, that you are loved and that you are enough in God's eyes. That will set you free - free from whatever your experiences were that taught you something different, free from having to defend yourself or retreat in the face of those who don't approve of you. You will simply know, and that will be enough.